FEATURED RELEASES
NEWS
September 2023: Welcome to the beginning of autumn!  Some news from this summer: Sana Takeda and I won the Eisner for best Graphic Album (The Night Eaters: Book 1) and then Sana won another Eisner for Best Painter/Multimedia (interior) artist for Monstress and The Night Eaters!  Other news: The Night Eaters, Book 2 — Her Little Reapers — is out in a month (!!!), and we very much hope you enjoy it.  I'll be posting interviews soon from Sana and myself about the book.  Also being released, a month or so later, Monstress Vol 8: Inferno!
May 2023: The Night Eaters: She Eats the Night has been nominated for the Locus Award and the Eisner Award!  Better yet, Sana Takeda has been nominated for two more Eisners for best cover artist and best interior artist!  Meanwhile, Book 2 of the series, Her Little Reapers, received some very nice coverage in Entertainment Weekly.
September 2022: News flash!  Sana Takeda has been nominated for a Ringo Award!  Monstress Vol 7 is almost out!  And our new book, The Night Eaters, will be released in just one month. In fact, io9 posted has an exclusive preview, with a few words from Sana and myself.
September 2022:   Teny Issakhanian's work on Wingbearer has been accepted into the 2022 Original Art exhibit of the Society of Illustrators! Every year, the Society of Illustrators in NYC hosts an Original Art Show featuring the best of book illustration from titles published in the past year.  This is a huge honor, and I'm thrilled for her.
August 2022: Night Eaters has received a starred review from Publisher's Weekly!  "Takeda's delicate inks and glowing watercolors are equally adept at capturing the minutiae of domestic life and a terrifying supernatural underworld of monstrous skeletons, living shadows, hooded figures, and possessed dolls. Her art seems lit from within, turning from sunny and reassuring in one scene to submerged and sinister the next. Fans of stylish contemporary horror comics series like Harrow County and Something Is Killing the Children will eat it all up, then hungrily await the next volume."
August 2022:  Sana Takeda took home an Eisner for best interior artist for Monstress! Hooray!
July 2022: Night Eaters has been listed as one of Publishers Weekly's top ten anticipated graphic novel releases of the Fall! Also: Monstress has been nominated for a World Fantasy Award, and Wingbearer has been nominated for a New England Book Award and was named to the 2022 ALSC Graphic Novels Lists! Much love and thanks to everyone for these wonderful nominations and accolades.
March 2022:  Sana Takeda and I are so happy to announce a new trilogy we're collaborating on — The Night Eaters — an Asian American horror and urban fantasy.  You can see the cover and more at Entertainment Weekly. And, never fear, Monstress will not be taking a hiatus — there are many arcs left in our story!  We're doing both series simultaneously.
March 2022: Wingbearer is out!  In its first couple weeks it has hit the Indie Bestseller list, the Publisher's Weekly Bestseller list, and has received some lovely reviews.  It's also Barnes & Noble's Young Reader pick of the month.  You can check out some of my interviews here with We Need Diverse Books and Subjectify.
ABOUT THE AUTHOR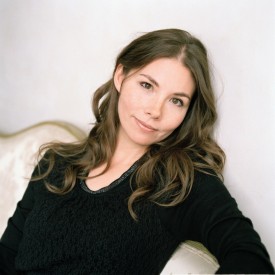 Marjorie Liu is an attorney and New York Times bestselling novelist and comic book writer. Her work at Marvel includes X-23, Black Widow, Han Solo, Dark Wolverine and Astonishing X-Men, for which she was nominated for a GLAAD Media Award for outstanding media images of the LGBTQ community. She is also the co-creator of Monstress from Image Comics, which has won multiple Hugo Awards, British Fantasy Awards, the Harvey Award, and five Eisner Awards, making Liu the first-ever woman (and woman of color) to win an Eisner in the Best Writer category. She teaches comic book writing at MIT. (read more)
FEATURED NOVELS