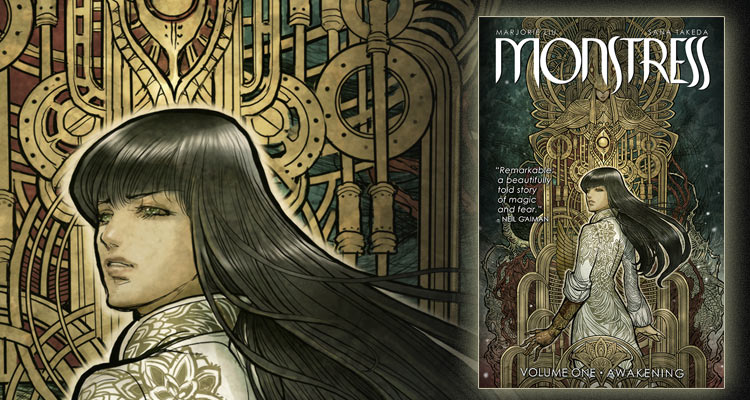 LATEST NEWS / Comics /
"That tenuous space between survival and terror is where Monstress lives. It's a comic book with mud in its blood, unafraid to be a swirling epic as well as a ghastly dark fantasy." – Vox
A new comic book by Marjorie Liu and Sana Takeda! Set in an alternate 1900's Asia, Monstress tells the story of a teenage girl who shares a mysterious psychic link with a monster of tremendous power…a connection that will transform them both, and make them the target of both human and otherworldly powers…
Get Monstress Vol. 1: Awakening, which collects Issues #1-6, from your local comic book retailer now!
Monstress Issue #7 will be out on Wednesday, September 7th! The final order cutoff is Monday, August 15th, so make sure to ask your retailer to order copies by then!

Marjorie Liu and Sana Takeda will also be attending SDCC 2016! Be sure to stop by the Monstress booth (#2201)! And at the Image Comics booth (#2729) there will be a con-exclusive variant copy of Monstress Vol. 1.
Enjoying the comic? Visit our Tumblr or send us an email with notes, questions, or even fan art — the Monstress team would love to hear from you!