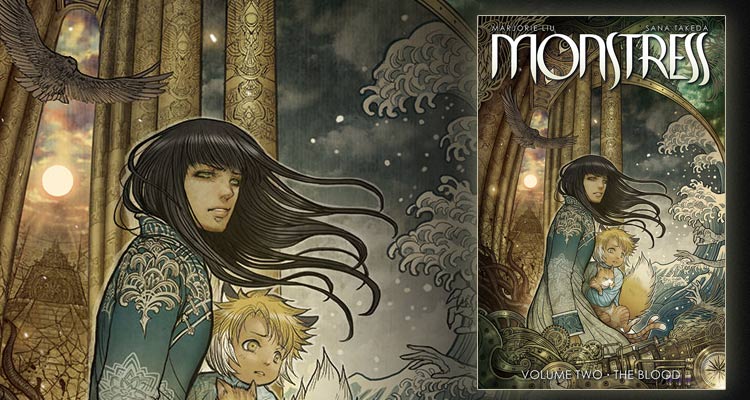 LATEST NEWS / Comics /
"That tenuous space between survival and terror is where Monstress lives. It's a comic book with mud in its blood, unafraid to be a swirling epic as well as a ghastly dark fantasy." – Vox
This comic by Marjorie Liu and Sana Takeda won the 2017 Hugo Award for Best Graphic Story! Set in an alternate 1900's Asia, Monstress tells the story of a teenage girl who shares a mysterious psychic link with a monster of tremendous power…a connection that will transform them both, and make them the target of both human and otherworldly powers…
Get Monstress Vol. 1: Awakening, which collects Issues #1-6, and Monstress Vol. 2: The Blood, which collects Issues #7-12, from your local comic book retailer now!

Enjoying the comic? Visit our Tumblr or send us an email with notes, questions, or even fan art — the Monstress team would love to hear from you!
HAN SOLO #1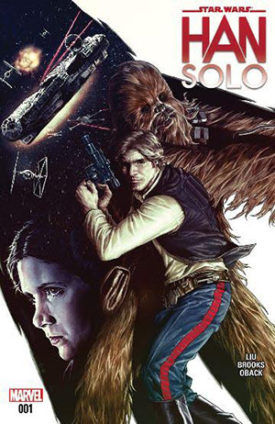 Everyone's favorite scoundrel gets his very own series! Han is given a top-secret undercover mission for the Rebellion- rescuing a number of informants and spies. His cover for the assignment? Only the biggest and most infamous starship race in the galaxy! You know- the race Han has dreamt of winning his entire life. Will he keep his mind on the mission? And can he manage to pull it off while keeping the lead? Best-selling author Marjorie Liu (MONSTRESS, ASTONISHING X-MEN) comes to the Galaxy Far, Far Away along with superstar cover artist Mark Brooks (ULTIMATE X-MEN) in his return to interior art! Face it, readers- there aren't enough scoundrels in your life!
Issue #1 | Issue #2 | Issue #3  | Issue #4 | Issue #5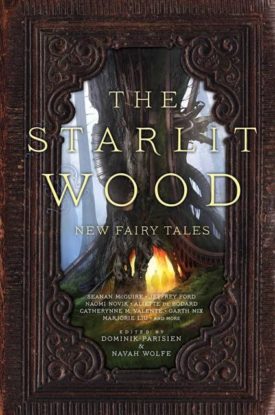 Once upon a time. It's how so many of our most beloved stories start. Fairy tales have dominated our cultural imagination for centuries. From the Brothers Grimm to the Countess d'Aulnoy, from Charles Perrault to Hans Christian Anderson, storytellers have crafted all sorts of tales that have always found a place in our hearts. Now a new generation of storytellers have taken up the mantle that the masters created and shaped their stories into something startling and electrifying.
Order From: Amazon | Barnes & Noble