I grew up in Seattle, not Indiana, but the farm I've been posting pictures of has been in my family for over one hundred years. What's growing here now is mostly wild (persimmons, for example), or what was planted decades upon decades ago (the black walnut grove). There's an immense peach tree that sprang up around ten years ago next to the porch of the old farm house, from a summer when I got lazy and just threw pits over the side when I was done eating (hey, sometimes littering leads to good things), and there's a cherry tree nearby with similar origins.  It's no lie that pretty much anything grows in this soil — and grows well.  I love that about this farm.  I love that everywhere I look, all around me, there is an explosion of life force.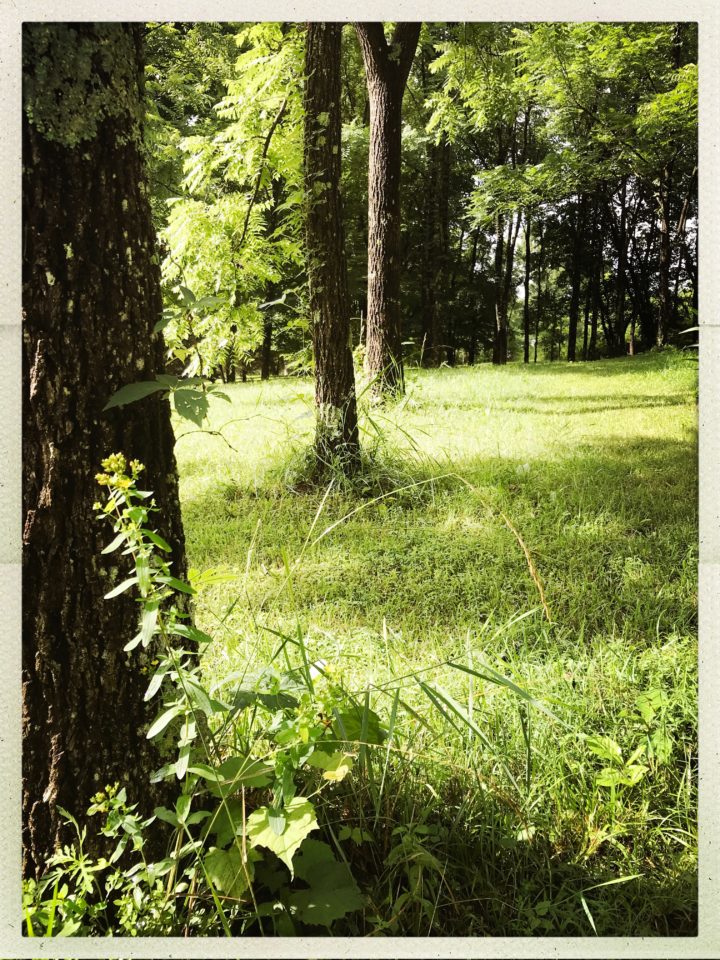 Shortage Of Rural Veterinarians Puts Farmers, Food Supply At Risk: But there's been a shortage of large-animal vets in rural areas since 2003. Experts say that's because of a combination of low wages, long hours and fewer new graduates wanting to live outside a major city. Without vets, farmers and the nation's food supply are more vulnerable to disease outbreaks…"When we think about diseases that are foreign, that don't exist within the United States, things like foot and mouth disease, or a list of other diseases that could really devastate our livestock industry … veterinarians perform that first line of defense…"
Click-through: Interactive Guide to Migration in China: Macro Polo lets you choose a fictional migrant's identity: one is the type of laborer that most readily comes to mind when talking about migration in China, but there's also a 20-something entrepreneur eking out a living in a first-tier tech hub, and a high schooler with big-city dreams.
Aztec Turquoise Tiles May Solve a Mesoamerican Mystery:  For more than a century, archaeologists have questioned the origins of the turquoise used in these beautiful pieces of artwork and jewelry. Because scientists have found little evidence of turquoise mining in Mesoamerica, some researchers have used the presence of turquoise artifacts in the area as evidence of a long-distance trade exchange with ancient civilizations thousands of miles away in the American Southwest, where turquoise mines have been found. But a recent geochemical analysis of Aztec and Mixtec turquoise suggests that the mineral did not originate in the American Southwest, but rather in Mesoamerica.