I love historical romance novels (I'm always open to recommendations, by the way, including paranormal romance), and in my free time I've settled in with Sarah Maclean's latest, called Wicked and the Wallflower.  It's so good, so fun, amazing writing, such great longing between the hero and the (fantastic, be-my-best-friend) heroine.  If you enjoy romance novels, check it out ASAP.
---

Yiiiiiiiiiiiiikes.
Supreme Court Upholds Trump's Travel Ban: 'President Trump acted lawfully in imposing limits on travel from several predominantly Muslim nations, the Supreme Court ruled on Tuesday…Hawaii, several individuals and a Muslim group challenged the latest ban's limits on travel from the predominantly Muslim nations; they did not object to the portions concerning North Korea and Venezuela. They said the latest ban, like the earlier ones, was tainted by religious animus and not adequately justified by national security concerns."'
Divided Supreme Court Upholds Nearly All Of Texas GOP Redistricting Plan: A bitterly divided Supreme Court on Monday upheld the redrawing of congressional and state legislative maps in Texas. The decision reversed earlier court findings that intentional racial discrimination had infected the way that some statehouse and congressional districts were drawn — and came five years to the day after the high court struck down a key provision of the Voting Rights Act.
Here, maybe you need a cat after all that.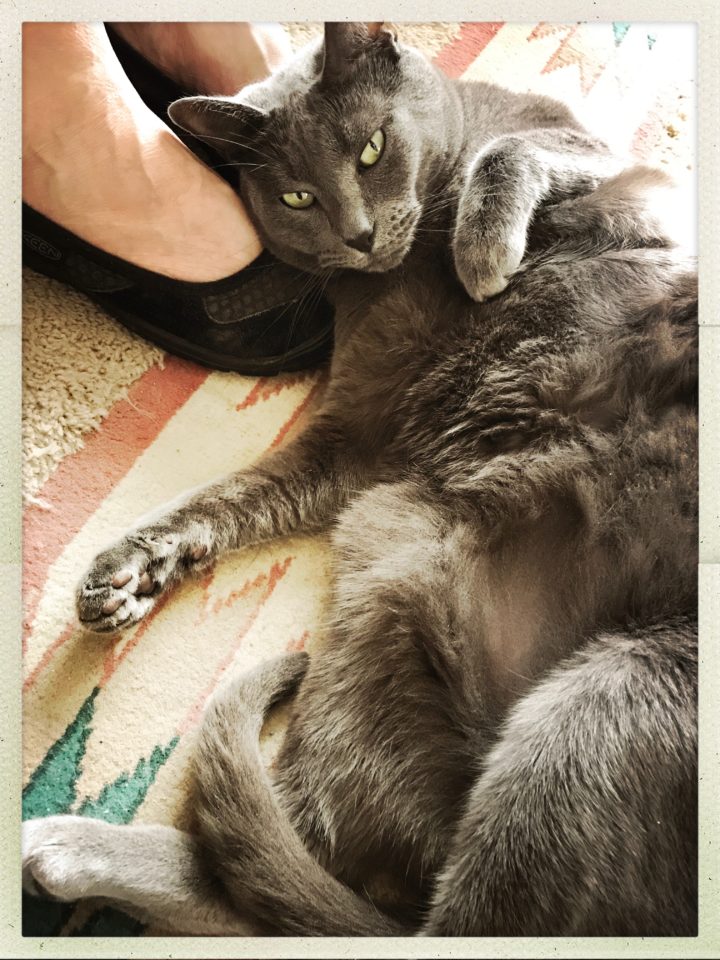 And…
'Cwtch': The hug invented by the Welsh: "…it's the wrapping of your arms around someone to make them feel safe in the world."
The Next Plague Is Coming. Is America Ready? "Unlike airborne viruses such as influenza, Ebola spreads only through contact with infected bodily fluids. Even so, it is capable of incredible devastation, as West Africa learned in 2014, when, in the largest outbreak to date, more than 28,000 people were infected and upwards of 11,000 died. Despite the relative difficulty of transmission, Ebola still shut down health systems, crushed economies, and fomented fear. With each outbreak, it reveals the vulnerabilities in our infrastructure and our psyches that a more contagious pathogen might one day exploit. These include forgetfulness."
The Strange Case of the Missing Joyce Scholar: "So was Kidd one of Joyce's prophesied professors, made so busy by the puzzles and enigmas that he was driven to literal madness? It seemed impossible to say, because not long after that newspaper article was published, Kidd simply vanished. Over the last 10 years, I would occasionally pick up the telephone, trying to scratch out some other ending to the story. I harbored this idea, a fantasy really, that John Kidd had abandoned the perfect "Ulysses" to become the perfect Joycean — so consumed by the infinite interpretations of the book that he departed this grid of understanding."