A full week has officially passed since we landed in Tokyo, and it's mostly been spent working on Monstress.  Still, a girl has to eat.  Here are the best three meals of the last couple days, in order of consumption:
Sapporo Dominica
Best. Soup. Curry. Ever.  That's all you really need to know about this small upstairs restaurant in Ginza.  This was our second time at Dominica — we found it on the last day of our last trip — last year — and haven't stopped talking about it since.  Being food nerds, we made sure to get there five minutes before the doors opened (we remembered the line we faced before).
For those wondering, soup curry is a richer-than-average broth with as much spice as you can handle (or not).  It comes with a side order of saffron rice, which is delicious on its own, or mixed in with the soup.  I had the original chicken (melt off the bone), but there's a version with a hamburger patty, which is also hands-down delicious.
It's a small spot, and like I said, there can be a line if you don't arrive early.  It's worth the wait, though.   Here's the official website, and the address is: M Ginza Bldg. 2F, 3-4-1 Kyobashi, Chuo-ku, Tokyo.  If you're taking the train: Kyobashi Station (Ginza line), exit 3.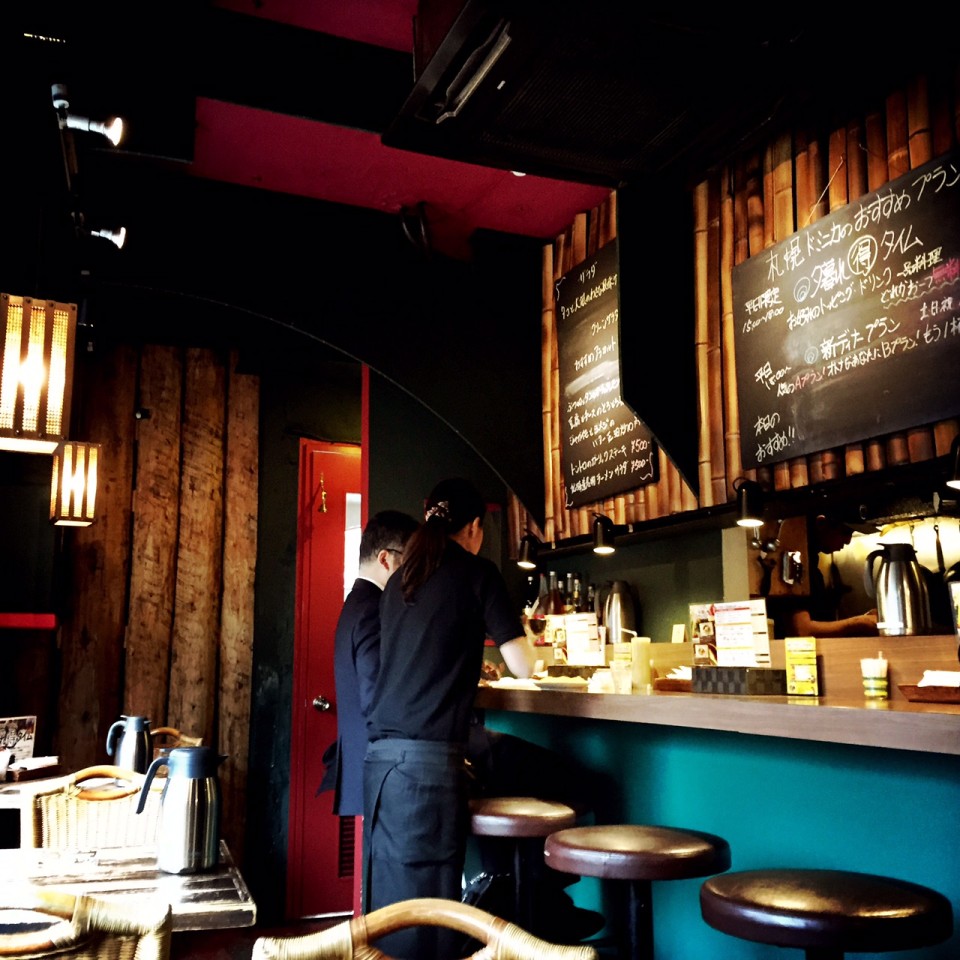 Usagi
We met some dear friends here on a cold rainy night, right around the corner from Harajuku.  It's another small restaurant with amazing okonomiyaki: a savory  "pancake" filled with everything from veggies, batter, seafood, meat, eggs, etc.  I've had more versions than I can count — from Hiroshima to Tokyo to Berlin — and each one is different, regionally specific, and delicious.  It's a comfort food for me, right up there with dumplings and pie, and the problem generally is that I tend to eat myself into an okonomiyakicoma.
Usagi has other specialties, too.  Yaki-onigiri (the grilled rice ball pictured below, which in this case was packed with fish…amazing, amazing); grilled veggies, steak, tofu with yam (we also said, "huh?", but it was good); and more.  If you go, don't forget dessert: a pancake wrapped around a sweet red bean paste and dusted in chocolate powder.  Aiyeeee.
I can't find their address, but here's a website in Japanese.  To be honest, this is a place that might require a native speaker (we were with local friends).  I'm not saying you shouldn't try coming in, but it's just a heads up.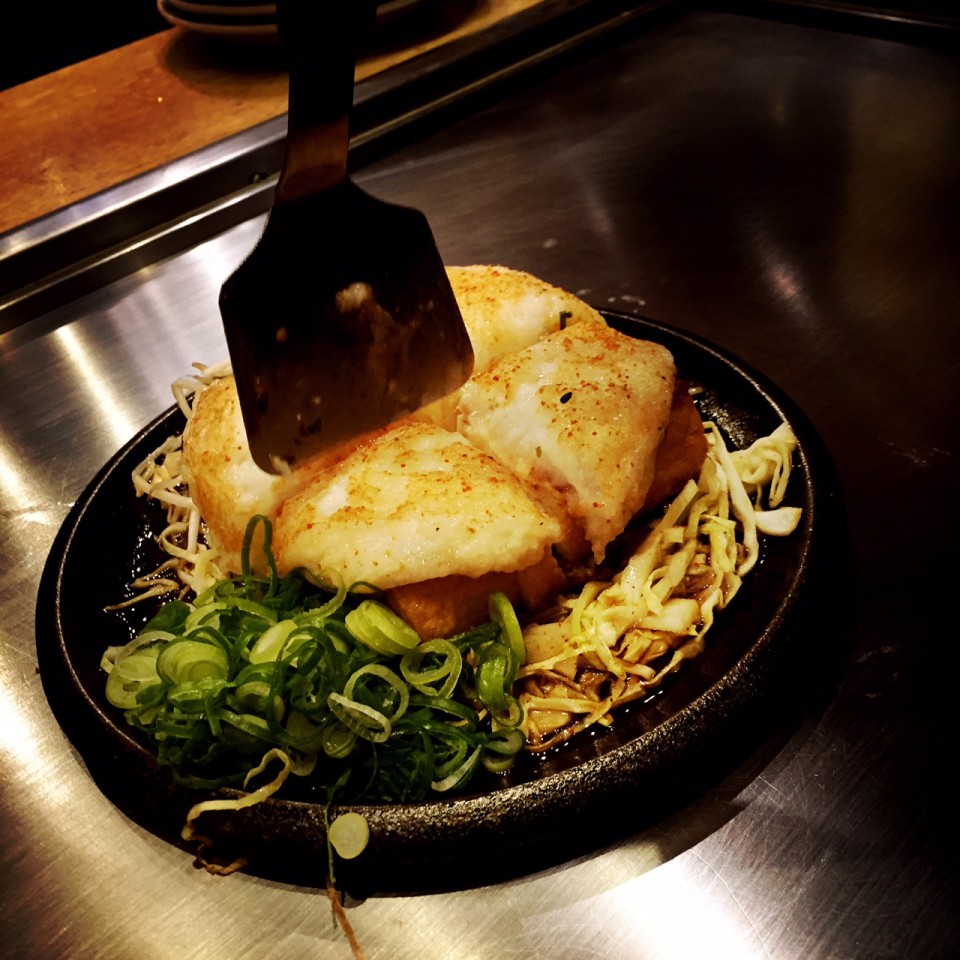 We discovered Akira last year when we read a review about their chicken sashimi. I was leery at first (some might say that's an understatement), but we finally went — and it was, of course, delectable.  Japan is the only country in the world where I'll eat raw chicken, happily.  Unfortunately, I didn't take any pictures of the chicken tartar (I dove right in), but pictured below is the fried chicken skin (excellent) and the grilled goodies.
Reservations are highly recommended; the restaurant is located along the canal that runs through Nakameguro, and is only a five minute walk (if that) from the station.  They do have an English menu, too.  Here's their address: 1-10-23 Naka-Meguro, Meguro-ku, Tokyo (Ph: 03-3793-0051)