A bit of good (and unexpected) news.  Monstress was named Best Comic of 2018 in Entertainment Weekly, which was a lovely surprise. Team Monstress is deeply grateful for that honor.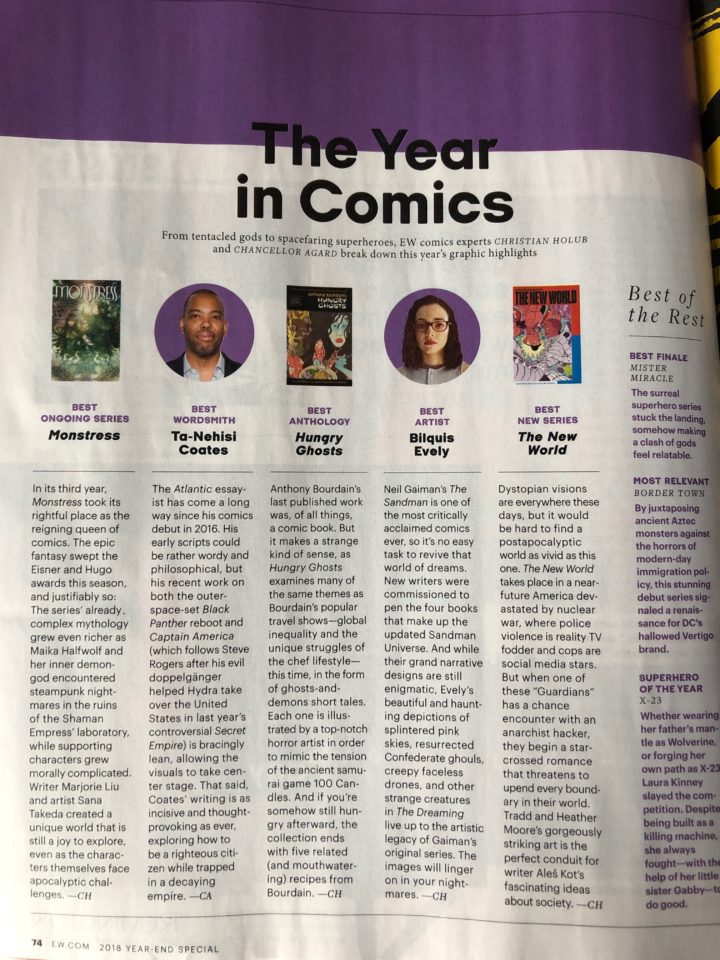 Also, Image just released the cover image for next year's hardcover deluxe edition, which will compile Vol 1-3.  Clocking in at over 500 pages, we'll include never-before-seen art and other goodies. Expect that to hit in July 2019 — and in the meantime, Monstress #19 kicks off a new arc on January 23, 2019.  Get ready!
Articles of interest:
My Dad's Friendship With Charles Barkley – "Your dad is one of the happiest people I've ever met in my life," Barkley said. "I'm not just saying that — I mean, think about it: It's fun to be with your friends, you know? 'Cause, I don't have that many friends that I want to be around, to be honest with you. I mean, you know a lot of people. But when you go spend time with your friends, it's a whole different animal."
The Return of the 'Bad Boys' of Chinatown – Their friends call them the Chinatown kai doy — Taishanese for "bad boys." They shot pool, rode motorcycles, and wanted to be James Dean. People would cross the street when they saw them, finding them just a little too rambunctious for comfort.It has been a while since the bad boys of Chinatown made anyone nervous. The hair they used to grease into pompadours has turned white; and instead of cigarette packs, they carry photos of their grandchildren.