"It is certain, in any case, that ignorance, allied with power, is the most ferocious enemy justice can have."
– James Baldwin
I never used to talk much about politics.  But the world doesn't become a better place through inaction, or by putting our heads in the sand and pretending there's nothing wrong.  Even if we don't see eye to eye, that's okay — but there are very real ways we should all unite around a future built on common decency.  We're stuck on this little world, together — we're all we've got.  Let's be excellent to one another.  Let's remember how fragile democracy really is.  Freedom isn't a given.  It has to be protected, tended, championed.
That said, I need a different outlet where I can remind myself of the things I love — where I can discharge some of this nervous energy that can't be transmitted in 140 characters or less.  And I suddenly remembered tonight that, hey, I've got this thing called a blog.  Gee whiz.
We're all writing in the long form via Twitter — only now it's called a thread.  I love reading threads, the immediacy of them, the serialized argument staged in fragments.  Reminds me of law school, in a way — how I would break down my thoughts around a problem, bit by bit.
But sometimes you don't want to think about making words fit on the canvas…sometimes you just want to write and write.  About nonsense.  About food.  About cleaning out your closet, or publishing, and comics, and the weather.  Or about books.  Or race and sexuality and feminism.
About anything.
***
Lately, my twitter feed has been nothing but politics and food porn.  I read an article recently where a doctor suggested that taking lots of food photos can indicate a mental illness; it suggests the food or the restaurant matters more than the company you're with; that it's a fetish; an obsession.
I mean, okay.  Maybe that's all true.  Or maybe sometimes you're like, "Damn, that piece of avocado looks real juicy and I need to show my mom."  Or maybe you're really loving the experience of having a meal with someone you love, and part of that experience is the food you share.  Or maybe you're trying out a restaurant for the first time and your friends are like, "PICTURES OMG."  Or maybe, sometimes, food is comforting — maybe you like to eat, damn it — and a good meal is part of the diary you keep (like, "…on Tuesday I negotiated a stand-off between a grizzly and the local school board; and then, a burger.").
Whatever.  When you're a writer and spend your days inside ALL THE TIME ALL YEAR ROUND — forcing yourself to leave the house is kind of essential.  Meal time is good for that.  Also, our kitchen is tiny, so cooking is a pain.
Here's tonight's spread (or part of it).  In other news, I like fish.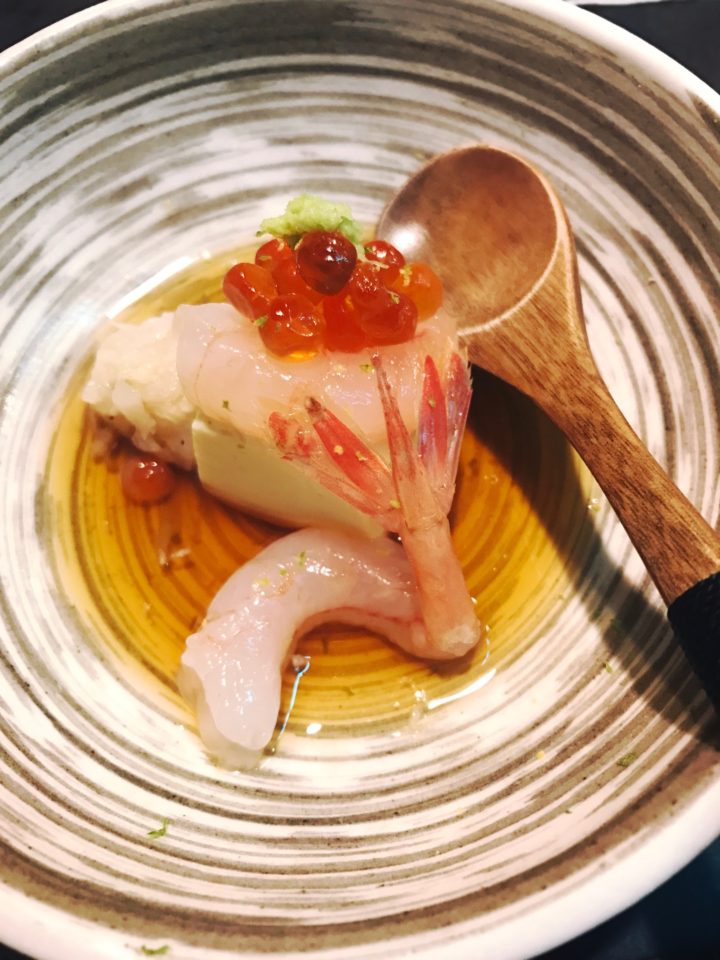 I hope wherever you are, wherever you're reading this, you're safe and warm, with a good book or loved one nearby.  I'm all tucked in, ready for a long night of work — there's a two-tailed cat that needs some adventuring.