Earlier in Beijing: road rage and a fistfight outside a Starbucks, which resulted in one man being bashed over the head with a pot. Just another a day in the life of a writer!
***
Today we have a wonderful guest at the blog: Eve Silver, who is here to answer some fan questions and discuss her latest trilogy of paranormal romantic thrillers, which are out of this world good. I'm not exaggerating—these are phenomenal books, and you are missing out if you don't grab them now.
Eve has been kind enough to offer a signed copy of Sins of the Soul (Book 2) to a random commenter, so leave your name below and cross your fingers!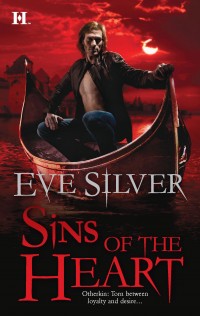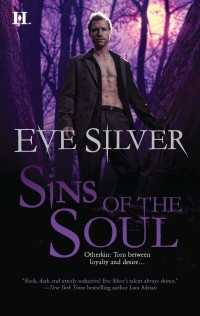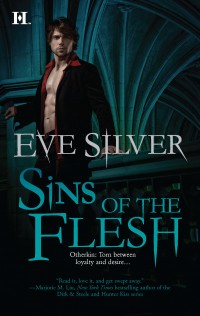 Marjorie, thanks so much for inviting me to guest blog.
I'm super excited about my new trilogy, and I want to share a bit about the world of the soul reapers. The Underworld is divided up in much the same way criminal elements of a city are divided by turf. All the Underworld gods, a slew of demons and demi-gods—everyone wants their piece of the pie. And to a degree, they band together to balance the vast power of the lord of chaos and evil, Sutekh.
In an effort to further his power and extend it more fully to the human realm, Sutekh sired four sons on three different human women. He raised those sons in different worlds until they were grown and could take their rightful places as princes among his army of soul reapers. Dagan the eldest, and the hero of book 1, SINS OF THE HEART, was trapped in the Underworld, raised by demi-demons, never learning of his human heritage until he was grown. That left him with a few problems with emotion.
Alastor—the hero of book 2, SINS OF THE SOUL—was raised by a wealthy, titled human family. Then one day, dear old dad blew in like a storm and ripped Alastor's sheltered, privileged world to shit. Which left Alastor with a fetish for order. Let's just say he likes to be in control.
In contrast, Malthus— the hero of book 3, SINS OF THE FLESH— lived in abject poverty, raised by his mother's sister who had five kids of her own and blamed Mal for his mother's death. Mal learned to fend for himself early on. He took to petty thievery, then pirating. Literally. Mal hasn't changed much. Some habits are hard to kick. Mal has a fondness for the adrenaline high and for walking way too close to the razor's edge.
Some of you entered the contest I ran on my blog a couple of weeks back, where I asked you to submit questions for me to answer on Marjorie's blog today. I received over forty questions; I can't answer them all, but I randomly picked a couple from the bunch. So without further ado, here are my answers to the questions that readers submitted.
Q: JoAnne Kenrick asks: I gotta ask, since this is something that is driving me insane at the moment—how on earth do you come up with such great titles? Do you have a brainstorming type method that you care to share? Or do the titles just 'come' to you?
A: The answer depends on a few different factors. I've worked with a number of editors over the years. Some came up with titles that they felt were most representative of the story. Some brainstormed with me, and we'd send emails back and forth playing with words until they were just right. My critique partners give me feedback and suggestions. My author pals help me out.
But the titles for my current trilogy came to me in a shining blaze. I'd been emailing back and forth with friends playing with the themes of hearts and souls because they play an important role in the stories. But I really didn't have a solid idea, and time was running out.
At the RWA National Conference in 2009, I sat down to have lunch with my awesome editor, and about half way through, she asked me about titles. I remember feeling like I had nothing.
Suddenly, there they were. Right on the tip of my tongue. I said, "Sins of the Flesh, Sins of the Soul, Sins of the Heart." I could see by the look on her face that we were on the same page. She liked them, and I felt a little thrill because as soon as I said them out loud, I loved them. But something was missing, something…
Awesome editor pointed out that Sins of the Heart would actually be perfect for the first book rather than the third. And the last bit of the puzzle clicked. Of course, she was right, so we did the switch and that's how the titles were born.
Q: Angi asks: Do you consider your writing paranormal romance or urban fantasy and do you think it is important to distinguish between the two?
A: I've attended workshops and read a ton of articles dedicated to this exact topic. I've been on panels that addressed the question of urban fantasy versus paranormal romance. I could go on forever about my opinion of the differences and similarities between the two, but I'll try and keep it short and sweet.
What makes a book paranormal romance? A story often told in third person from both the hero and heroine's point of view. There are definite supernatural elements, but the main thrust is the romance, the growing and evolving emotions of the protagonists, the path toward the happily-ever-after. There are varying degrees of paranormal elements in a paranormal romance; some books are lighter, some darker. But even if all other elements were removed, the romance would stand as a strong skeleton holding up the entire novel.
What makes a book urban fantasy? A story often told in first person from the heroine's point of view (and sometimes exclusively from the hero's). There are definite romantic elements, but the main thrust is the paranormal/supernatural world. There is not always a happily-ever-after for the main couple, and if the romance was removed, the book would stand on its own as a paranormal story without romantic elements.
My explanation is oversimplified, and there are nuances and details that I've glossed over, but I think this offers the gist of the most basic differences. I think my work blurs the lines a little. Each book in my trilogy has a resolution (a happily-ever-after, if you will) for the main couple. But the resolutions are a bit unusual, and the overarching story continues from book to book and couple to couple. My stories include strong worldbuilding elements. The plot is driven by the romance, and the romance cannot be removed from the story without great cost. However, there is a strong urban fantasy tale woven through that drives itself and has little to do with the romance. So I'd say I have a foot in both camps, and I'll leave it to readers to decide.