I used to blog a lot more than I do now — I blame Twitter, of course.  It's easy to jot down a quick message in 140 characters, and then I hate to repeat myself here:  it's a bit redundant.  But today I was flipping through my first blog, Web Petals, which I started writing waaaay back in 2003.  Remember Livejournal?  I mean, Livejournal still exists and plenty of folks use it, but it's been a while for me — and I'd forgotten some of the features I loved.  Like those fun icons that would go with my posts.  Here are some of my favorites that were always showing up at the blog.  Some of them I made, others I picked up from sites where designers posted icons for public use.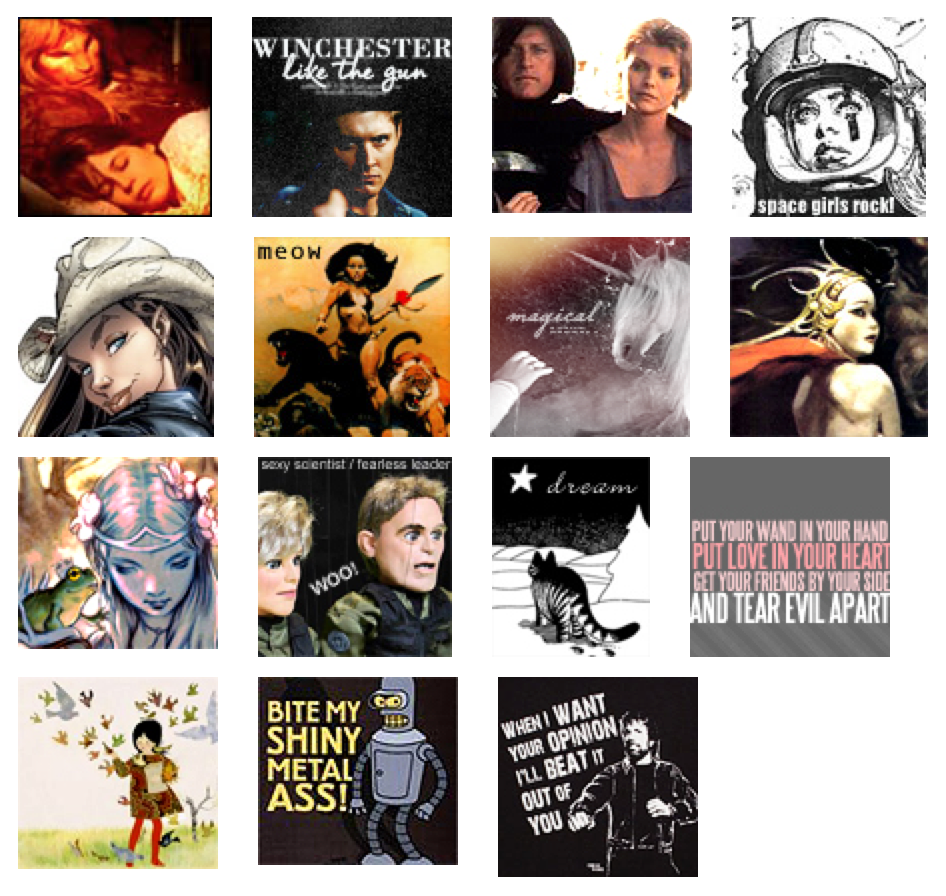 Anyway, so there I am feeling nostalgic, and I stumble upon an old post of mine, back from 2009 — a New Year's resolution. To get more organized.  It made me laugh.
My own organizational skills are notoriously bad. Dreadful. Pathetic. Crummy. Maybe sad. I do, however, have a yearly planner, because there's too much going on not to make an effort. I make a list of all the things I have to write for the year, and then go through and mark the dates. I'm good at marking dates and making lists. I love lists! So much fun. I feel very productive. Especially when I get to cross something off. Give me a gold star for effort, baby.  Seriously, though — I need whatever structure I can give myself. I write a lot.
Not much has changed. I still love lists.  The difference after all these years, however, is that I've learned how not to be overwhelmed by my lists.  You can see above — I'd make lists for THE WHOLE YEAR.  I'd set deadlines for myself that I wouldn't meet, and then get disheartened.  It was all with good intentions, but it wasn't actually productive.
Now?  I make teeny bite-sized lists that are all about the present, the immediate future, no more than a week or two out — and it's all part of a conscious effort to not feel overwhelmed.
This is my calendar (see below).  I'm not showing a page with actual lists because there would be way too many spoilers on it (sorry), but what I love about this calendar (a Lena Corwin Deskpad) is that it allows me to see the full week,  every day, all at once — and the columns aren't big enough for me to go crazy with too much work.  I keep it small, I keep it essential.  Monday?  Maybe there's a dentist appointment, an interview, and a certain number of pages I need to write.  Tuesday?  Could be more pages, plus a few emails I need to address.  You get the drift.  A little bit each day.
Some people have digital calendars — that's cool.  I like writing things down.  Whatever works is fine, but keep it simple, especially if you're someone who gets overwhelmed (like I do — and it doesn't take much, trust me).  The hardest part about this job is that as writers we have to stay self-motivated — all the time.  Especially when deadlines are always around the corner.  Organization is part of that process, knowing what needs to be done, and when; trying to manage all the moving parts of being a writer.  I don't always do a great job with it, but I keep trying to improve — and this calendar and my little teeny manageable lists are part of that.