In my experience it has always been cats who insist on one of my hands being constantly available, especially when I'm on deadline, but in this case I think the poodle has them beat. Every time I think he's finally fallen asleep and I can start typing with my left hand, he lets me know he's still boss.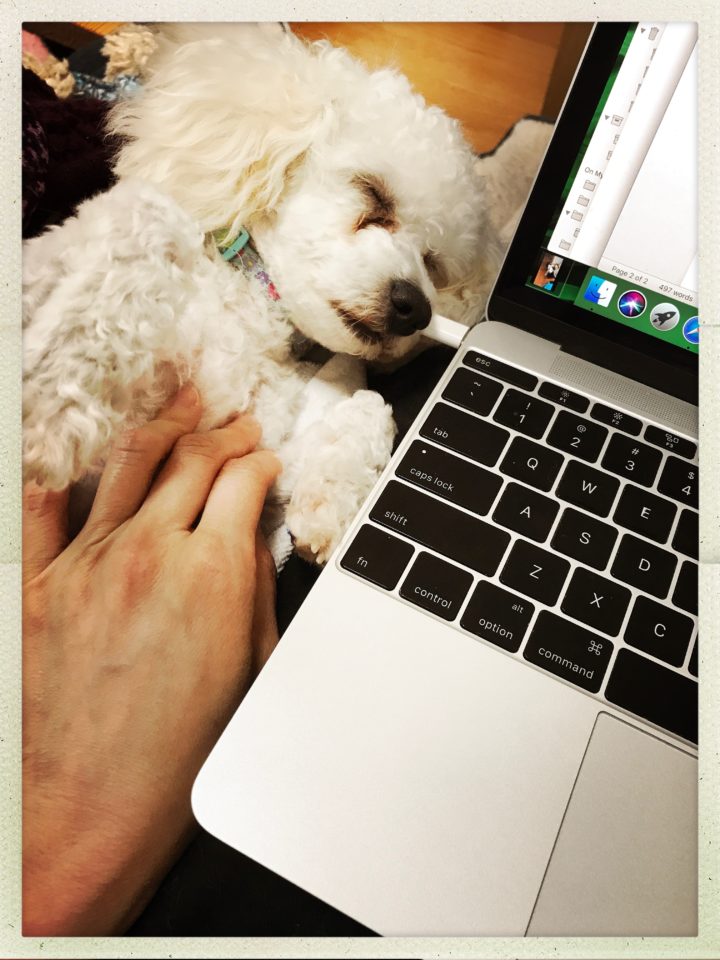 Things of interest:
Mapping China's frontline: the Yangtze at 100km intervals – a photo essay: "In modern China though, it is the Yangtze that has been promoted by the central government as the main national icon. This is to do with the Yangtze's importance for China's development. It provides the most important trade route into the wealthiest area of China. It is the physical and metaphorical frontline of China's modernisation, with over 30 hydroelectric dams planned or constructed on it. It provides an analogy for China's political unification as it is the longest river in China which 'connects' all the regions from Tibet to Shanghai. For all these reasons the Yangtze is in focus, and that's why I wanted to work on it"
Fewer than half of Americans know that most immigrants in the U.S. are here legally: Just 45% of Americans say that most immigrants living in the U.S. are here legally; 35% say most immigrants are in the country illegally, while 6% volunteer that about half are here legally and half illegally and 13% say they don't know. In 2015, the most recent year for which data are available, lawful immigrants accounted for about three-quarters of the foreign-born population in the United States.
Amid Canada's housing crisis, to live in a coffee shop isn't all that unusual: "The death of a man living in a Tim Hortons shocked Vancouver – but from seniors in shelters to millennials in motorhomes and Chinese families leaving Chinatown, the housing crisis is affecting everyone."
A road trip through Bhutan with Anthony Bourdain: "He was really alive, fully energized, fully engaged, very curious and completely connected to this moment in time. The news in the world was crushing, but Tony was determined. He had rolled up his sleeves and was ready for the ugly fight."