…include writing. A lot.
But I also received some books in the mail (which is more of a passive action on my part, as the books were delivered to my door—but I still had to take them out of the box and pet them, so that counts for something):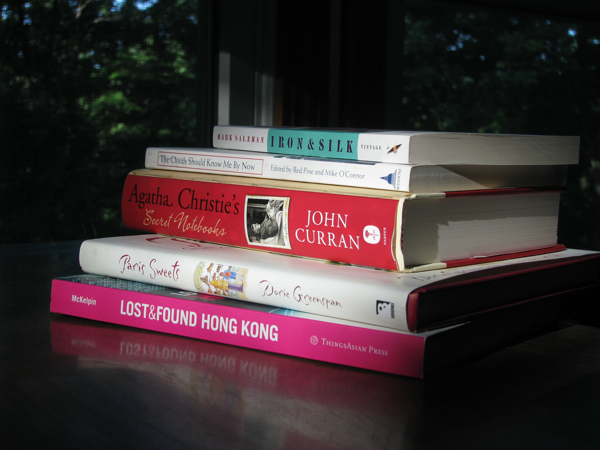 I've owned several copies of IRON & SILK over the years. I love that book. I remember watching the movie when I was much younger, totally drawn into the journey of this man exploring China—and not just any China, but China of the 1980's, which was a totally different country than the one you'd find today. There's romance, too. I always dig that.
The other thing I did?
Weed the garden.
I know, it's so wrong. I'm so lazy. Like a cat. But I enjoyed it. It's sort of like revising, except with growing, green things. You have to tear out all the waste that wants to choke the bits that matter.