I heard thunder crashing last night, and peeked out the window. Instead of rain, I saw snow.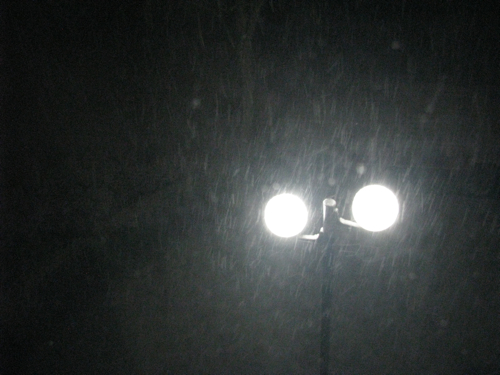 And then, this morning, a winter wonderland. I'll take more pictures later, but it's only 27 degrees out, and I'm still cozy under the covers. Was this snow artificially induced by Beijing scientists? It was last time, just a few weeks ago (a cure for a drought gone wrong…though the snow only made things worse). I'm reminded of a line from a David Edding's novel, when Belgarath complains that Garion shouldn't mess with the weather, because the side effects can be unexpected and devastating.
Or very, very, pretty.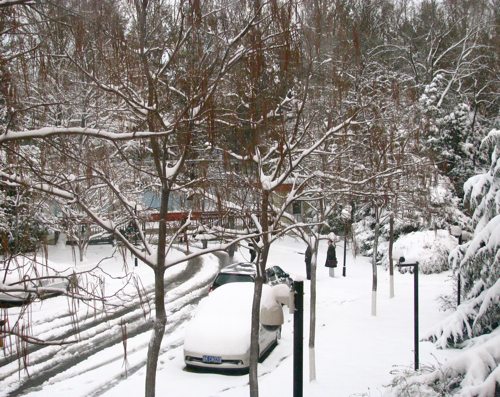 PS: Here's a link to a fascinating story: "Legendary Lost Persian Army Found in Sahara"