Yes, the new cover. I'm in love with it. Craig White is a remarkable artist. Here's his website.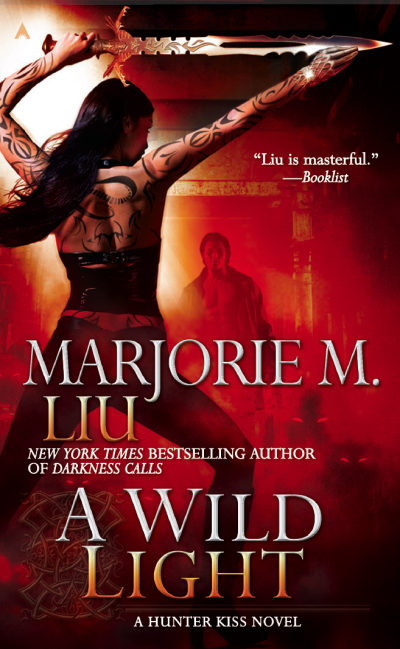 For too long Maxine Kiss has felt an inexplicable darkness inside her—a force she channels into hunting the demons bent on destroying the human race. But when she finds herself covered in blood and crouched beside her grandfather's dead body with no memory of what happened or the man she loves, Maxine begins to fear that the darkness has finally consumed her.
With blood on her hands and her sanity in question, Maxine must face the truth about who she really is and embrace the love of the only man who can help her—before she loses what she cares about most: her family.
A WILD LIGHT hits shelves in August.