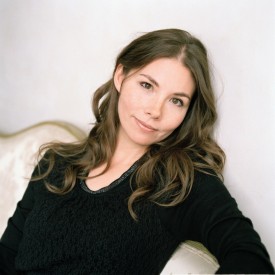 Marjorie Liu is an attorney and New York Times bestselling author of over seventeen novels.  Her comic book work includes X-23, Black Widow, Dark Wolverine, and Astonishing X-Men, for which she was nominated for a GLAAD Media Award for outstanding media images of the lesbian, gay, bisexual and transgender community.
Liu received her BA at Lawrence University (2000) and her JD at the University of Wisconsin-Madison (2003). A guest lecturer at Stonecoast and the Asian American Writers Workshop, she currently teaches a course on comic book writing at MIT — and a seminar on popular fiction at the Voices of Our Nation workshop.
Contact & Media Information
My agent is Abigail Koons of the The Park Literary Group. Please contact her with any business-related questions, including blurb requests.
For publicity inquiries, including requests for interviews and speaking engagements, please contact Elena Stokes of Wunderkind PR, at elena@wunderkind-pr.com
Professional Awards
2013 Nominee for GLAAD Media Award for Outstanding Comic Book (Astonishing X-Men) for outstanding media images of the lesbian, gay, bisexual and transgender community that inspire change
2012 Romantic Times Reviewers' Choice Award, Urban Fantasy Worldbuilding, THE MORTAL BONE
2011 Romantic Times Reviewers' Choice Nominee, Paranormal Romance, WITHIN THE FLAMES
2011 Romantic Times Book of the Year Nominee, WITHIN THE FLAMES
2008 Nominee Romantic Times Reviewers' Choice Award, Best Shapeshifter Romance, THE LAST TWILIGHT
2008 Nominee Romantic Times Reviewers' Choice Award, Best Urban Fantasy, THE IRON HUNT
2006 DOUBLE RITA NOMINEE for SHADOW TOUCH and EYE OF HEAVEN
2006 Nominee for the Kiss of Death Daphne du Maurier Award, SHADOW TOUCH
2006 Nominee for the PRISM award, A DREAM OF STONE AND SHADOW
2005 PEARL Award, Best Futuristic, A TASTE OF CRIMSON
2005 PEARL Award, Best New Author
2005 RITA NOMINEE for A TASTE OF CRIMSON
2005 Romantic Times Reviewers' Choice Award, Best Contemporary Paranormal Romance, TIGER EYE