For those who sat in on the paranormal panel today, you'll have learned at least one thing about me: I cannot talk about my own books to save my life. Seriously, it's like watching me have a verbal seizure where the only things that come out of my mouth are "Uh," and "Like, it's crazy," and "If you enjoy that sort of thing."
Charlaine and Charlie, however, were utterly charming and delightful, and completely articulate. All in all, it was a wonderful panel, likely the best I've ever been on—and our host, Neil, was fantastic. Everyone who made that event happen (hello, Megan and others!) deserves a monumental thank you. As does the audience. I love librarians.
In fact, as I said repeatedly today, I think this event was much better than BEA. If nothing else, it was happier. Seriously, that's not something I had ever thought much about, but this was a cheerful, upbeat conference—and the attendees were bubbling over with excitement about being there. Unlike BEA, which this year seemed to be painted a bit gray.
Penguin was kind enough to supply a small mountain of books for me to sign (about half of which you can see below under the podium where I stood during the second signing), and I loved, loved, loved meeting old readers and new. What a life! This was a wonderful day.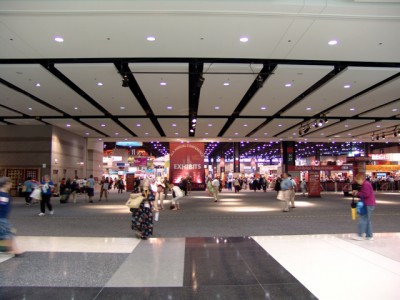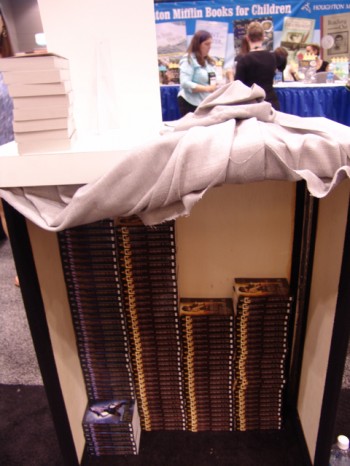 Lovely Jodi, reader and dreamer extraordinaire…