I love art. I love nothing more than discovering a new artist, especially one like Kate Alizadeh, who I believe is only nineteen years old—and so talented it hurts. I'll concede that art is subjective—everyone loves different things—but her work, and the sweet magical whimsy of it, continues to touch me.
Below, one of her pieces. I commissioned this, actually. I was writing IN THE DARK OF DREAMS at the time. The novel is a love story between a merman and a human woman, but the two of them meet when they are very young, and this painting captures the sweetness and gentleness—and the magic—of two little children becoming friends, despite the fact that they're from different worlds.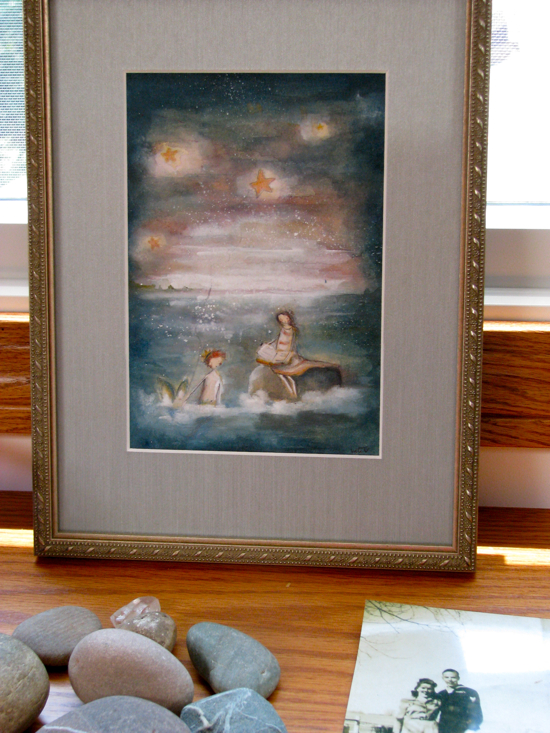 Are there any artists you love?