And survived the armies of the zombie apocalypse as they marched through the Gaslamp District.
Here's my schedule for today, Friday:
X-Men Panel (Room 6DE) – 11:15 am to 12:15 pm

Signing at Mysterious Galaxy Booth – 3:00 pm to 4:00 pm
Below, some pictures. Me and Dan Way (both of us co-writing Dark Wolverine) before our signing, followed by (squeeee!) the Stargate, and a life-size hunky replica of Wolverine. You know, at the time I didn't want my picture taken with him (what was I thinking?) but I'm gonna have to go back and do just that.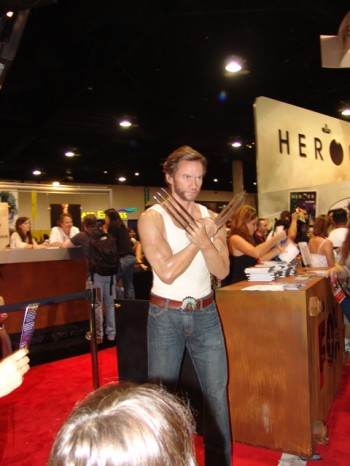 PS: Check out Barbara Vey's blog for more Comic Con scoop.