I think I'm going to survive. Of course, it's still early in the day.
But first off, HAPPY BIRTHDAY TO MY GRANDFATHER! I love you!
***
Here's my schedule:
The Women of Marvel Panel (Room 7AB) – 11:00 am to 12:00 pm

Signing at Marvel Booth (#2429) – 1:00 pm to 2:00 pm
Yesterday was nuts, but in a good way. Had lunch with wonderful friends, dinner with yet more wonderful friends, and in between managed to make a fool of myself at the Marvel Game Show hour, in which creators team up with members of the audience and then compete against each other. My partner (hi, Mike!…or maybe, Mark!) and I won the first round, but I ultimately bowed out later on in the lightning round. Alas!
But, my friend Syndee and I also crowd-surfed our way to the True Blood autographing session, where I picked up these pictures: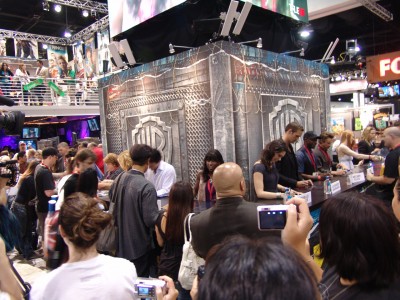 One of my readers also pointed out this picture from the X-Men Panel (you can see more here):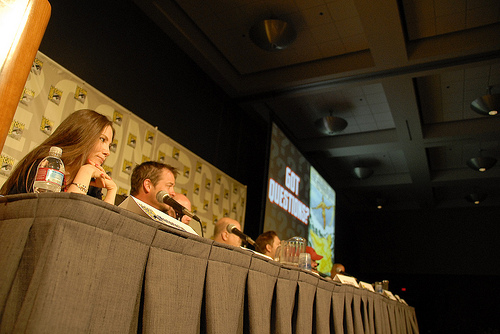 More later! And next week THE FIRE KING hits shelves! Check out the Dirk & Steele blog for more information.