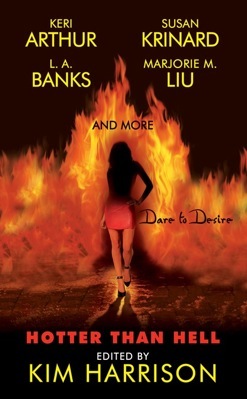 Hotter than Hell: Anthology ("Minotaur in Stone")
RELEASE DATE: JULY 2008
PUBLISHER: Eos
I dream of the Minotaur when my eyes are closed. I cannot see him, whole, just fragments: the cold hard sinew of his large hand, the corded muscle of a massive thigh.  I glimpse, briefly, the line of a collarbone, the hollow of a straining throat; higher, the curve of a horn.
Minotaur.  Son of a wayward queen and a god.
And he wants me to save his life.