Off and on for the past week I've been working on responding to an interview about my writing process. Finished it last night. I like most questions about writing, partially because it forces me to reflect on what's working for me, and what isn't—at that particular time, in that particular place in my life. Because, of course, everything evolves—writing included—and while the essence of how I approach stories is the same now as it was when I was eight (and decided I'd write an adventure book about a girl in the wild), quite a bit has changed since then.
Like, I'm taller. And have a driver's license.
(yes, I'm a creature of habit)
Anyway. Some of the questions I was trying to answer had to do with how a person learns how to write. My response being, "You learn by doing it."
Or, as Nike has so effectively said, JUST DO IT.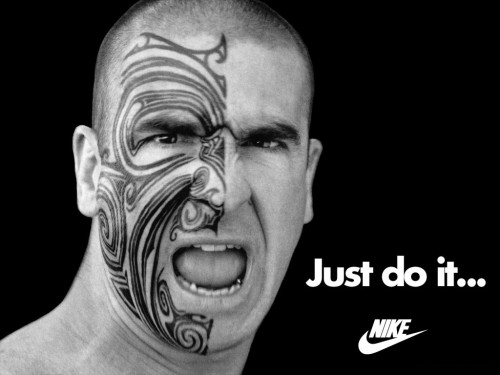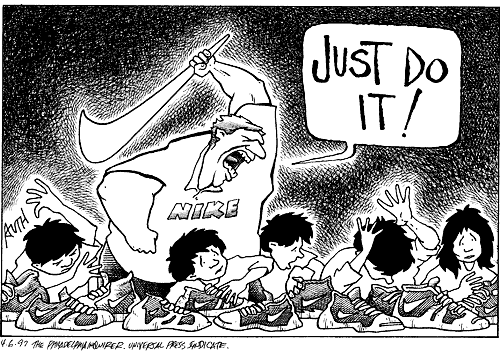 Actually, that last logo, WE TRY HARDER, is from an Avis 1962 advertising campaign. I find it endearing. Also, right after JUST DO IT, TRY HARDER is the second most important thing a person has to do if they want to get anywhere in life. Or, you know, if they just want to write for a living. Yes, there are other factors at play—luck, timing—but you can't always count on Fate to have her wicked way with you, and send you soaring to new heights of whatever it is you aspire to soar to. When it comes right down to it, you can only count on yourself to get things done.
But, you ask, "How does that really teach me how to write?" And then you add, "Thanks for nothing!"
To which I reply, "You're welcome!"
Because there's really not much else to say. You can get excellent advice on the dos and don'ts of story-telling (I love reading Stephen King quotes for those), and while that can help you improve your writing, that's not the same thing as teaching you how to write.
No one taught me how to write a story. I learned through repeated trial and error. I learned because I—JUST DID IT—and then—TRIED HARDER—over and over again. I read a lot. I read so much. The books and poems I loved, I read repeatedly until the language and tone was part of me, and then I would look with disgust at everything I'd written previously, and try writing those stories all over again, with a fresh sense of purpose.
My English teachers were great people—but most of them didn't teach us kids how to write. They gave us assignments and then turned us loose. If it was a book report, or history paper, we were lucky to get a vague description on the definition of a thesis…but if it was a short story or poem? Whatever, dude! I remember hearing classmates complain that they didn't know HOW to write fiction, and OH GOD why are you DOING this to us? And my teachers would roll their eyes, or chuckle mercilessly, and not say much at all. And I realize now that they HAD NO CLUE.
What were they going to say, anyway? I mean, here's the dictionary definition of fiction:
a. An imaginative creation or a pretense that does not represent actuality but has been invented.

b. The act of inventing such a creation or pretense.

c. A lie.
Actually, I think they did tell us those three things. But that doesn't explain how to craft a great first sentence, or create characters that rip your heart out. I don't think such a class, or teacher, exists. You can tell someone what they need to do—but showing them how? No way. That's not how it works. There is no formula, no chart of parts that can be laid out in a precise map and then revealed with a scalpel and strong stomach.
My philosophy (and we writers each have a different one) is that the key to the kingdom can only be found through reading, and thinking about what you've read. Over and over again.
And then, JUST DOING IT.

And then, TRYING HARDER.
Which, I can tell you, is my game plan for the day (every day, without fail).